Blepharitis is a condition that irritates the eyelids. Learn all about it and how to treat it.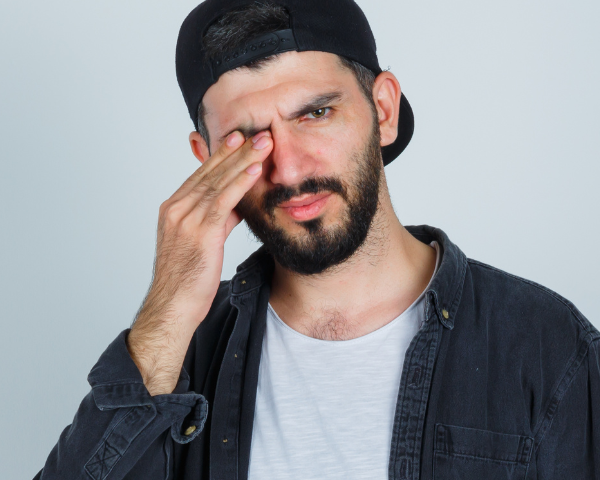 Disclaimer:  We at SmartBuyGlasses are not medical doctors. This article contains general advice. If your eyelids are inflamed, consult your doctor or an eye care professional for treatment.
Blepharitis is a medical term that indicates an inflammation of the eyelids. This occurs due to infection at the base of eyelashes or when the tiny oil glands at the base of the eyelashes become clogged.
It's characterized by an inflammation of the eyelids that causes sore red eyelids or crusty eyelashes. 
This condition may also cause burning, itching, or a gritty sensation. Although blepharitis is not sight-threatening, it can lead to discomfort and chronic conditions if not treated and managed.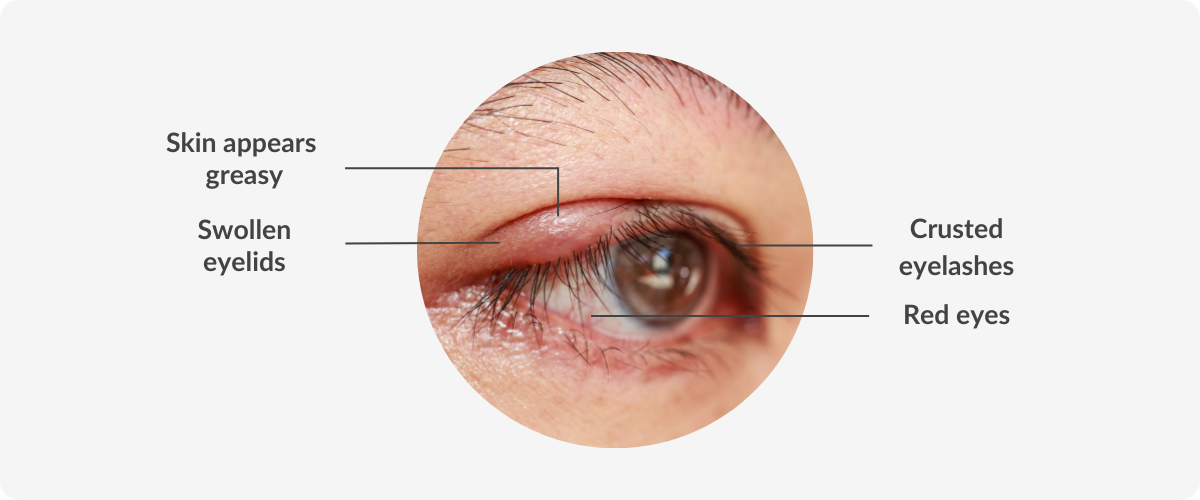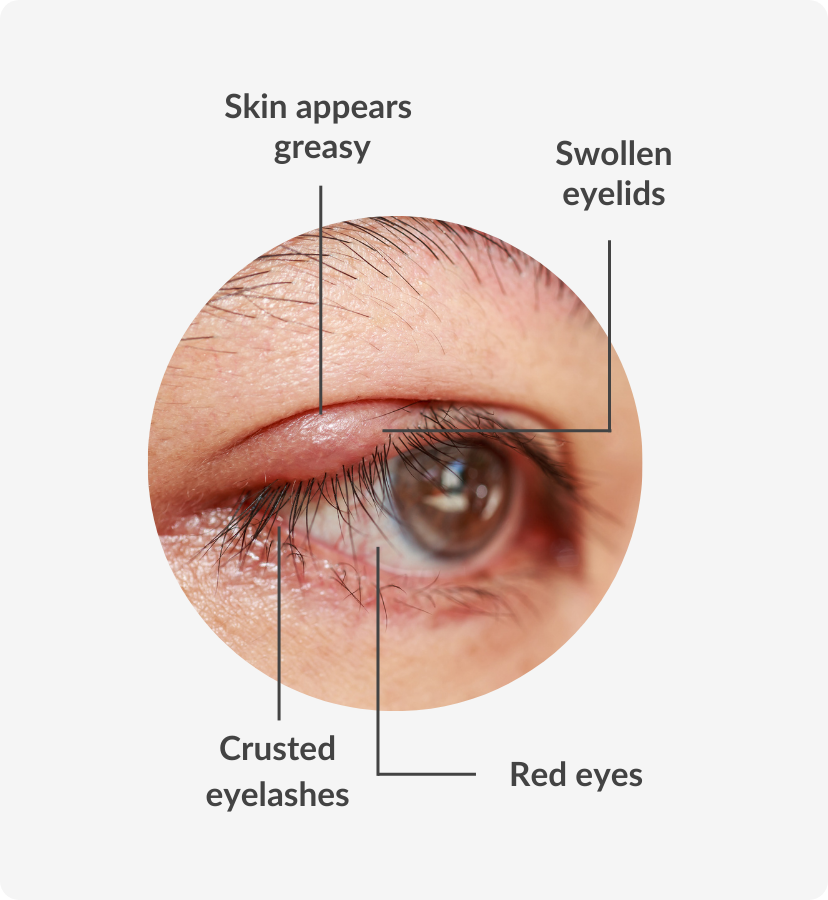 Eyelid inflammation is very common. In a survey of American ophthalmologists and optometrists, eye doctors reported that 37% and 47% of their respective patients had experienced blepharitis symptoms at some point in their lives. (Lemp & Nichols 2009) 
Luckily, eye doctors are able to prescribe effective blepharitis treatments that can limit eyelid inflammation and help resolve the issue.
What are the causes of blepharitis?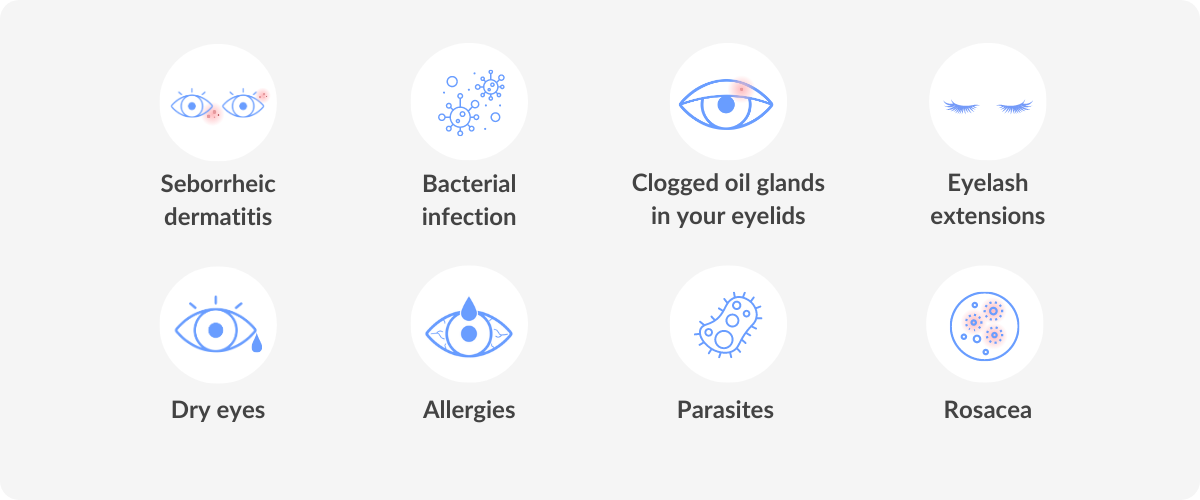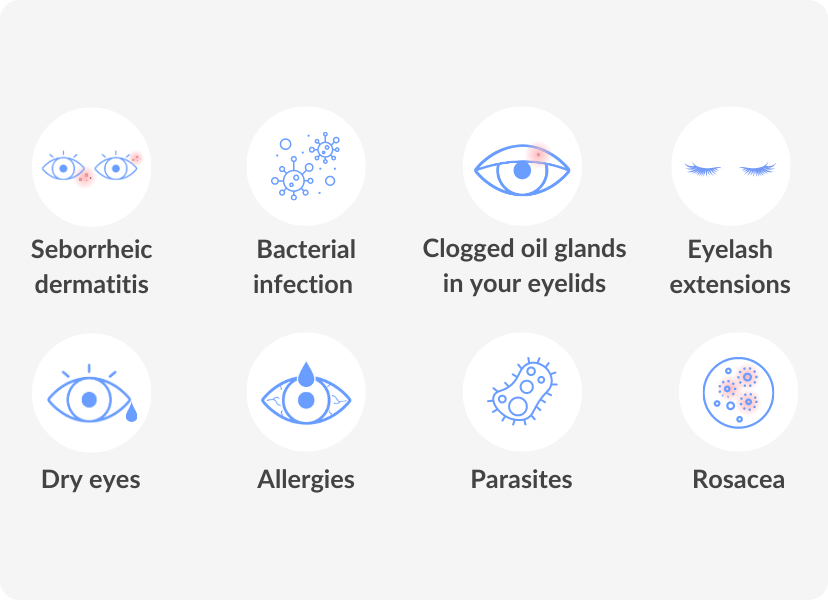 Blepharitis is most likely a multifactorial condition (Eberhardt & Rammohan 2023), meaning it can have multiple causes, such as bacterial infections, inflammatory skin conditions, and parasitic infestations.
What are the symptoms of blepharitis?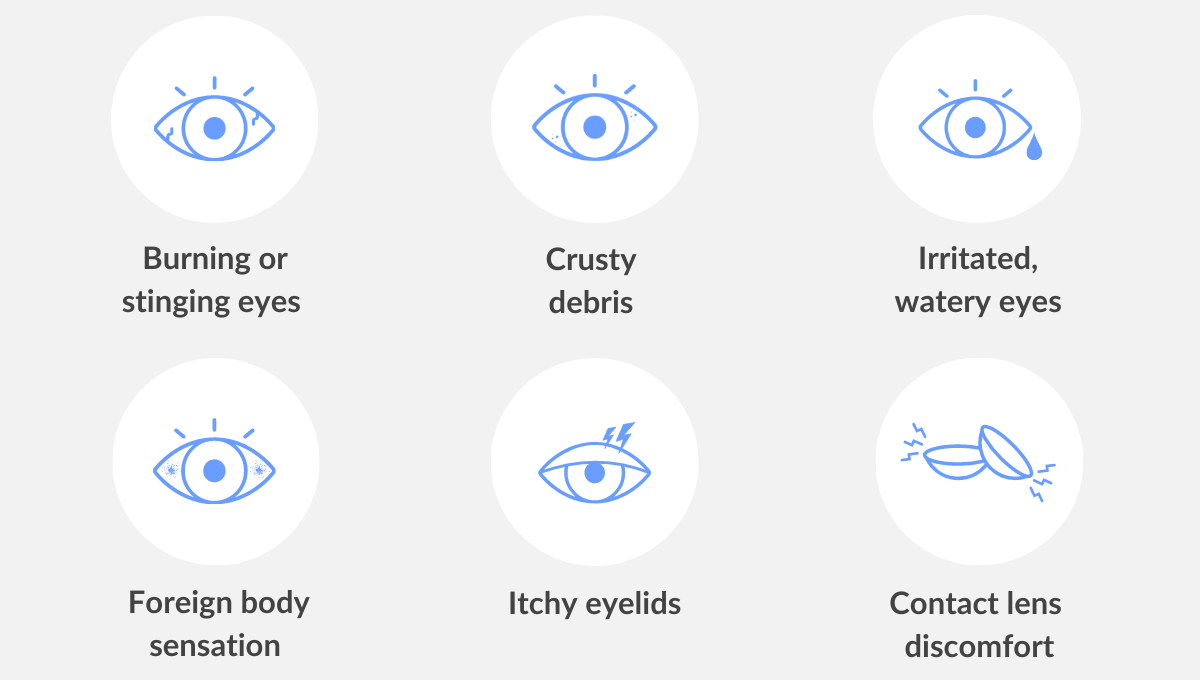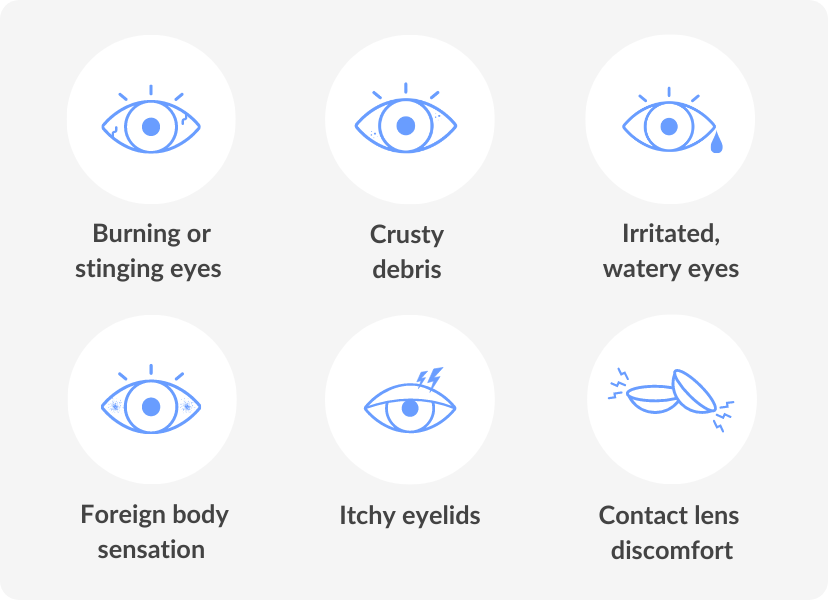 Are there different types of blepharitis?
Blepharitis can be categorized into two types, anterior blepharitis and posterior blepharitis, based on its location on the eyelids.
Anterior blepharitis is commonly caused by a bacterial infection (staphylococcal blepharitis) or dandruff of the scalp and eyebrows (seborrheic blepharitis).
These bacteria are commonly found on the face and eyelids, but if they become excessive or the lid area reacts poorly to their presence, an infection may occur. Less commonly, allergies or a mite infestation of the eyelashes can cause anterior blepharitis.
Posterior blepharitis can occur when the glands of the eyelids irregularly produce oil (meibomian blepharitis). This creates a favorable environment for bacterial growth.
Posterior blepharitis can also develop as a result of other skin conditions, such as rosacea and scalp dandruff.
Am I at risk for blepharitis?
What not to do with blepharitis?