Are Colored Contact Lenses Safe?
Plano vs Prescription | Types | Natural Colors | Light Eyes | Dark Eyes | FAQ | Safety Tips | Kids | Eye Infection
Whether it is for Halloween costumes, comic cosplay conventions, theatrical performances, or personal beauty reasons, there is a growing interest in decorative lenses.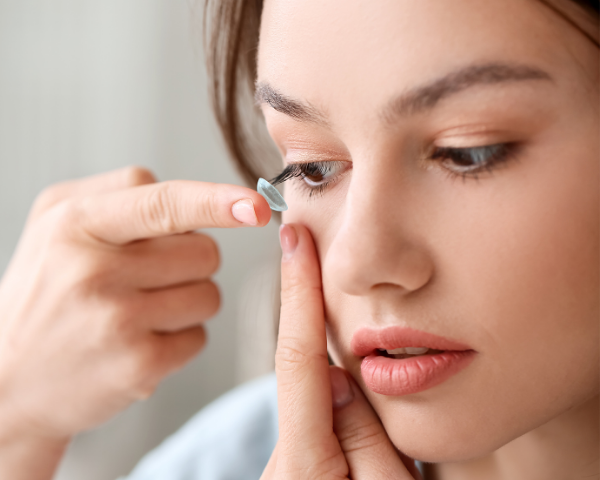 People choose to wear contacts for many reasons. Besides their normal corrective function, many people wear contacts for aesthetic and cosmetic reasons. Colored contacts, in particular, have become very popular in recent years because of their immediate ability to change appearances drastically.
Plano vs. prescription contacts
Colored contacts are a fun way to experiment, but it is important to know all the risk factors before trying them out.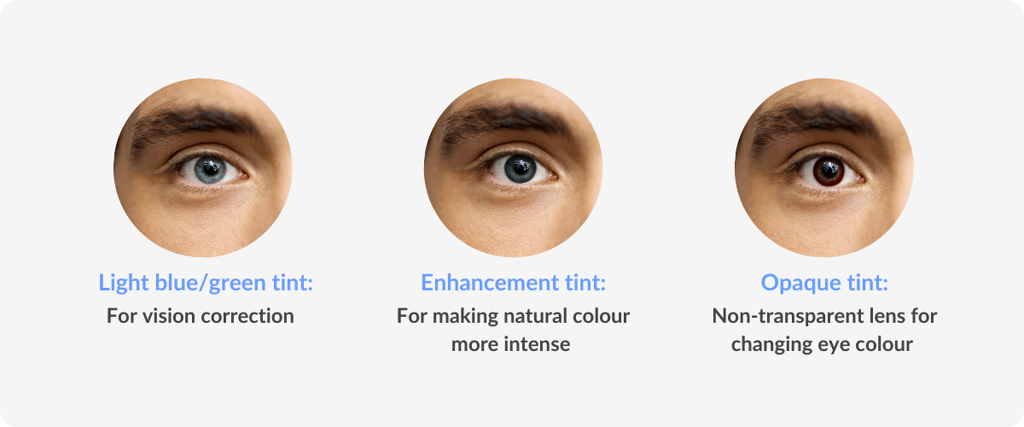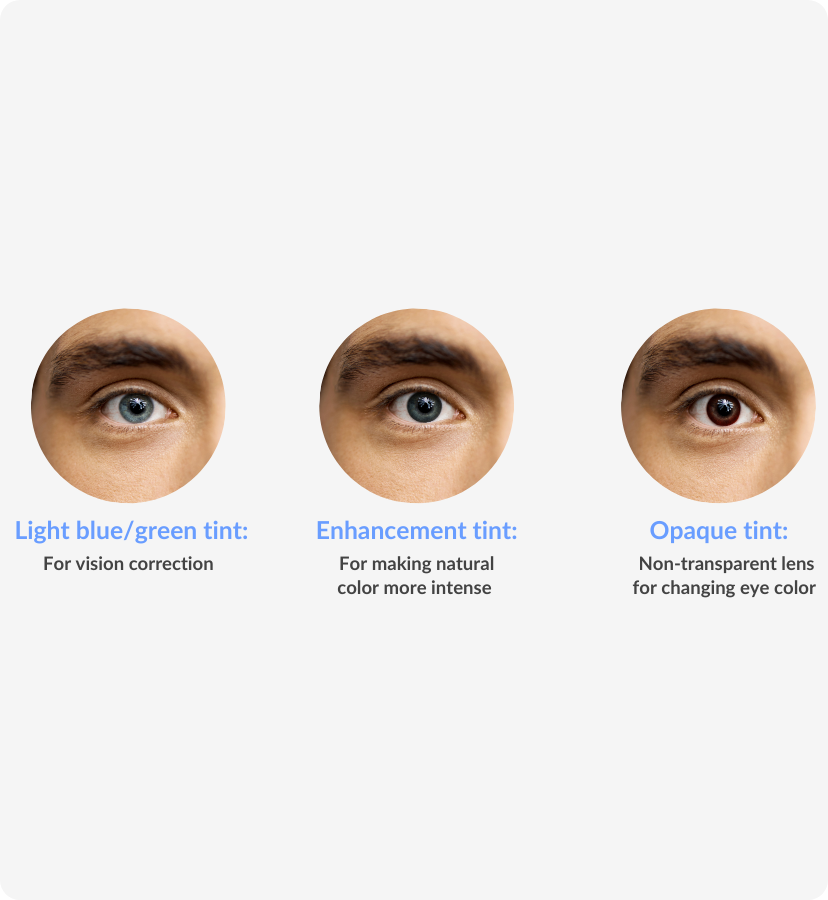 What are the most naturally colored contacts?
From the lens collection available at SmartBuyGlasses, Solotica offers a natural look. Combining groundbreaking technology and exceptional color opacity, their lenses can transform dark eyes into breathtaking blue, green, gray, and brown. They are also available as prescription color contact lenses too. 
Hidrocor is a popular collection because it does not have a limbal ring in the outer rim and has CE-certified, ANVISA-certified, and FAA-approved natural color contacts. Natural colors, Aquarellas and our other collections offer soft and stunning looks.
Color contacts for light eyes
Colored contacts with enhancement tints are great for people with light-colored eyes because they define the edges of your iris and deepen your natural eye color without changing your eye color completely. If your natural eye color is blue, and you want to experiment with different shades and still want to keep a natural look, you could try a gray or green contact lens.
Color contacts for dark eyes
If you have dark-colored eyes and want to change your eye color, you will have to use opaque tinted lenses to cover up your natural eye color completely. Try a light honey brown or hazel color for more natural tones.
Colored contact lenses: frequently asked questions
How to wear contact lenses safely: top tips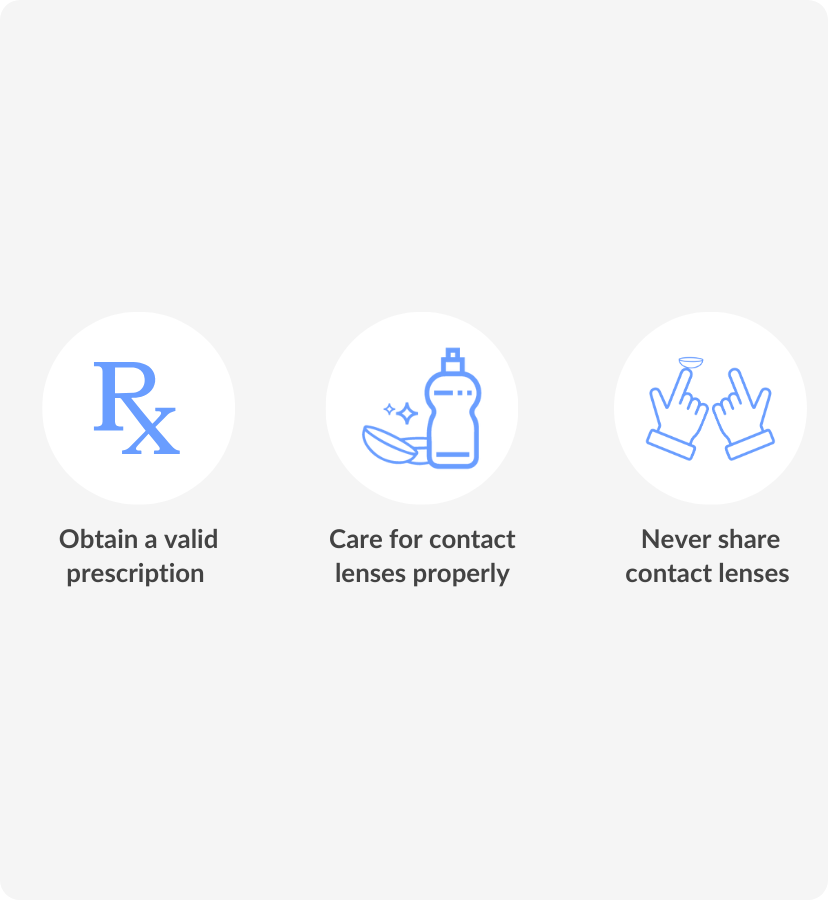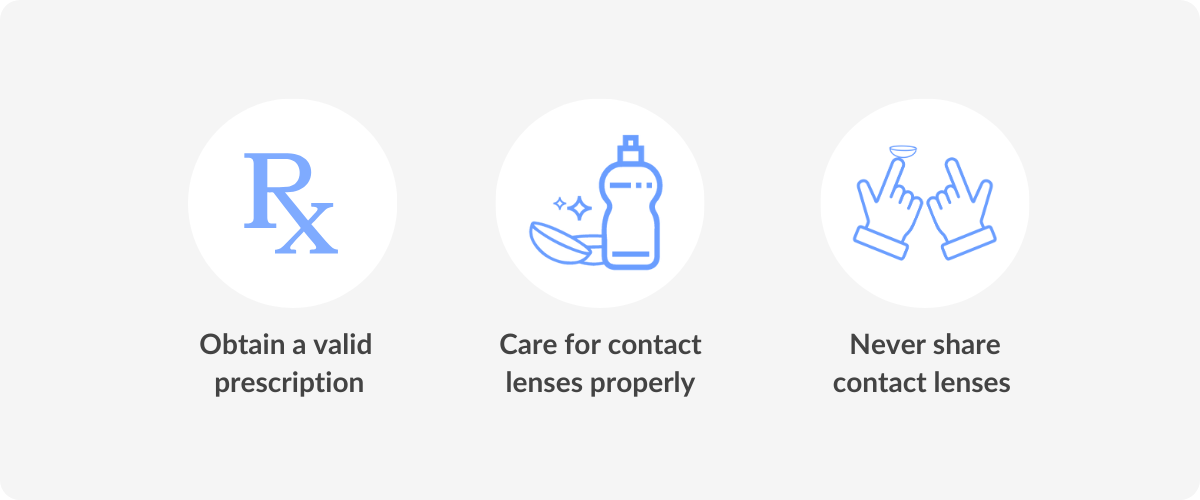 Are colored contacts safe for kids?
How to tell if you have an eye infection from contact lenses