When you buy eyeglasses or sunglasses, you can choose to enhance your vision with a color tinted lens. Tinted lenses can reduce glare when driving; unlike transition lenses, the color of a tinted lens will always remain the same. Lighter tints like pink are used for fashion purposes, whereas darker tints such as grey or brown can be used to provide sunglass protection. Tinted lenses are ideal for athletes, outdoor enthusiasts, and anyone who leads an active lifestyle.
We also offer a lens color matching service where your new prescription lenses match the original color of the designer sunglasses lens.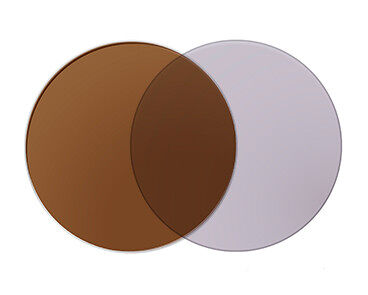 Enhances contrast and is recommended for bright conditions. Grey is ideal for water sports where there is glare. Brown gives the wearer a better contrast between colors.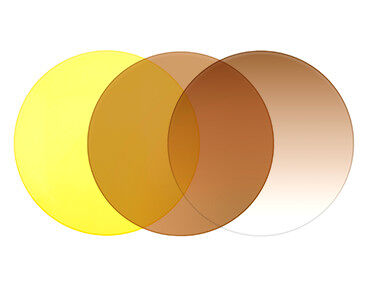 Filters out blue light and brings out shadows, making them suitable for low to moderate light conditions. A yellow tint is suitable for nighttime driving.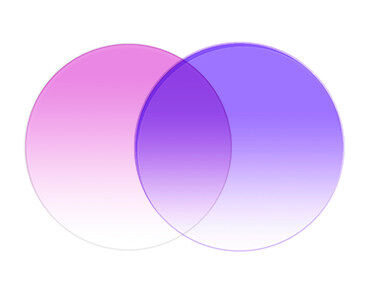 They are best used in low-light conditions as they bring out shadows and contours. Lighter tints like pink are also great for their aesthetic appeal.
Why choose SmartBuyGlasses for prescription lenses?
Only at SmartBuyGlasses will you receive your prescription lenses with a: 
• Exclusive 24 Month Warranty
• FREE Scratch Resistant Coating
• FREE Anti-Glare Coating
• FREE UV Protection
• 100% Lens Return Guarantee
If you're looking for more information about lens materials, read more in our informative Optical Centre article here.